Start up in Poland and get
Check the results of the 3rd batch
below
Is your head full of business ideas but you just don't know where to start? Or maybe you've already embarked on your business adventure but you could use some help with the development? No worries, Poland's got you covered!
With Poland Prize, you get a chance to win the support of experts who will be your mentors helping your startup enter the Polish market, and up to 50K $ to accelerate your business. Sounds great, doesn't it?
Poland Prize is an acceleration programme that aims to help foreign startups establish in Poland. We provide up to
50K $ non-equity funding and the opportunity to raise a seed round of
800K$ from one of our partner VC funds.
Demoday & assessment
with VC funds
Experienced mentors
from startups, VC's and enterprises
Company setup
office, tax and legal
Networking
with Polish startup ecosystem
Teams (second time founders) of 2 to 4 people
At least 50% of company shares must belong to founders/team members from abroad
You develop a project where ICT is used to build a competitive advantage in a well-defined market niche (especially Fintech, Insurtech, TelecomTech, Space Technologies)
Up to 50k $, non equity
Softlanding package
Technical (80%) and business (20%) mentoring
Office spaces (coworking, offices)
Access to industry partners and VC funds
Here you can check Regulations of the project
Here you can check Evaluation form
Find out more about Poland Prize powered by Starter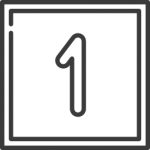 Submit the application form and your pitch deck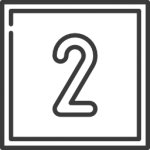 Meet our advisors for an interview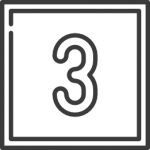 Get selected and join our acceleration
Timeline
1st batch:
Recruitment: August – October 2018
Softlanding: November – December 2018
Acceleration phase: January – April 2019
Demo Day: April 2019
2nd batch:
Recruitment: November 2018 – February 2019
Softlanding: March – April 2019
Acceleration phase: May – August 2019
Demo Day: August 2019
3rd batch:
Recruitment: March – June 2019
Softlanding: July – August 2019
Acceleration phase: September – December 2019
Demo Day: December 2019
About STARTER
'Starter is about networking' Starter is a space to gain knowledge and network. We are a community of entrepreneurs. We change ways of thinking by creating future winners. It is easier and quicker to develop with us. Starter increases start-ups' chances for success by motivating them to think out of the box and to be creative from the start.
Do you have any questions?
Don't hesitate to contact us, or read our FAQ

GDPR
Information about GDPR
I have been informed pursuant to art. 13 of Regulation of the European Parliament and of the Council (EU) 2016/679 of 27 April 2016 on the protection of individuals in regard to the processing of personal data and on the free movement of such data and repealing Directive 95/46 / EC (OJ. L 2016 Nr 119, page 1) – (European Union General Data Protection Regulation, hereinafter: GDPR / Regulation) that:
1. The administrator of personal data is the Gdańsk Foundation of Entrepreneurship with its registered office in Gdańsk (hereinafter: GFP), ul. Lęborska 3b, 80-386 Gdańsk, KRS: 0000234045, NIP: 5832907440, REGON 220049622; tel. 58 731 65 00, e-mail: gfp@gfp.com.pl.
2. In GFP, the Data Protection Supervisor was appointed, which can be contacted by e-mail: iod@inkubatorstarter.pl or by phone number 58 731 65 81.
3. Personal data is processed by GFP based on the provision of art. 6 par. 1 lit. a) Regulation – ie. on the basis of voluntary, unambiguous and specific consent expressed by the person to whom personal data pertain, in writing by submitting a signed statement of consent to the processing of personal data in accordance with the form created for a specific purpose by the Administrator containing all information consistent with the information obligation laid down in Article 13 of the Regulation. Consents to the processing of personal data by GFP expressed by you before May 25, 2018 remain in force until their revocation.
4. The processing of personal data by GFP is done for the purposes of the application for the Poland Prize project. In the event of a change in the legal basis for the processing of personal data, the Administrator will inform the person affected by the change – immediately, no later than at the first action to process personal data.
5. Personal data is stored by the Administrator in the time necessary to complete the purpose of their processing, and possibly until the consent to the processing of personal data is revoked, for billing purposes for at least the next 5 years, including provisions on archiving documents that may entitle the Administrator for a longer period of personal data processing.
6. The recipients of personal data are entities servicing the administrator in the scope of legal, training and educational services, postal operators, hosting providers as well as substantive and media partners of GFP in the scope of implementing specific educational and training projects. The Gdańsk Entrepreneurship Foundation will not transfer personal data to a third country.
7. The data subject has the right to access their data, rectify it, delete it, limit processing, object to its processing, the right to transfer data, and the right to file a complaint to the supervisory body – the President of the Office for Personal Data Protection. Providing data is voluntary. Providing the data is an indispensable element of the purpose achieved by the Administrator, in connection with which the processing of personal data is necessary. The person whose personal data is processed has the right to withdraw their consent to the processing of personal data, with the proviso that it does not affect the legitimacy of the process of processing personal data by the Administrator before the withdrawal of consent.and I accept the terms of processing my personal data by the Gdańsk Entrepreneurship Foundation in Gdańsk.

---
Gdansk Entrepreneurship Foundation is implementing the project.
The offer of the Pomeranian startup ecosystem for foreign, innovative business ideas.
EU funding of 4 777 128,00 PLN
Total Project value: 5 107 952,30 PLN